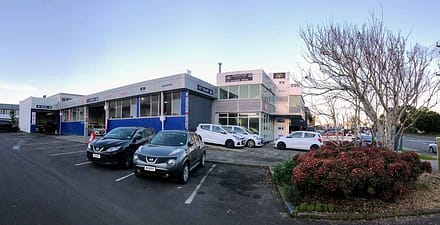 Wagstaff European Panelbeaters is situated at, 206 Marua road, Ellerslie, Auckland. Wagstaff European Panelbeaters is a well-established market leader in automotive collision repairs from minor to major accident repairs.
Specialize in European, American and Japanese type of vehicles in aspects of accidents repairs, Panel beating, spray painting, Mechanical services, Auto Electrical, Automotive glass, Towing, Vehicle signage and many more.
The Company are Proud member of the Collision Repair Association, approved as a Structural Repair Centre and the MTA (Motor Trade Association). In 2009 the Collision Repair Association (CRA) awarded us first place for "outstanding achievement shop upgrade" a trend which we have continued to maintain
We are recommended repairers for all major insurance companies including IAG, NZI, State, AMI, Lumley,  Lantern, NAC, Swann, Bnz, Asb ,Anz, Westpac, other respective brand such as Ando Insurance, Medical, Tower, AA, Qbe, Allianz, Protecta, Zurich, SIS, Echelon nz ,Sureplan , Crash management ,Vero ,Amp, Jucy rentals ,Business fleets and large Private clients.
Our well-trained technicians with the help of I-Car nz qualifications are committed to make this most compressive equipped workshop to achieve a complete and safe repair for the ultimate benefit of our customers.
We are proud to use PPG's Envirobase high performance eco-friendly waterborne paint systems and the latest advance technology of car o liner chassis measuring systems.
We offer collection/delivery of all client's vehicles and host a large fleet of courtesy vehicles ranging from Passenger, SUV and Utility vehicles (T&C's Apply).
Please call us and discuss 09 5791846 / o[email protected] if you would like to have more information.